Our Team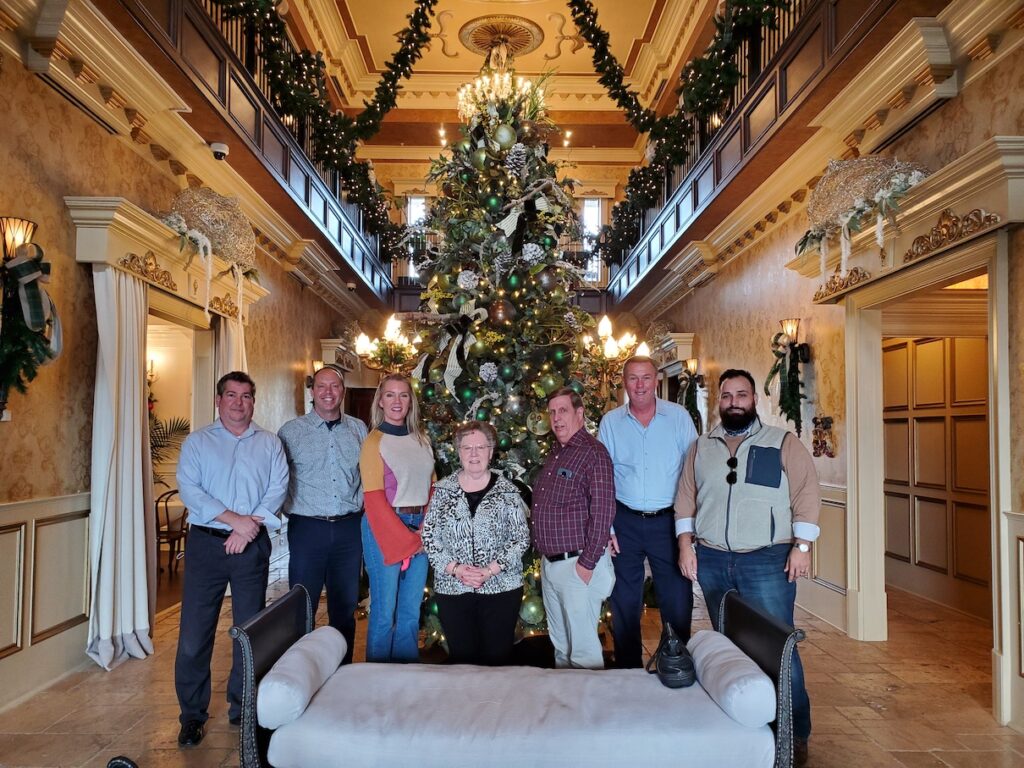 ---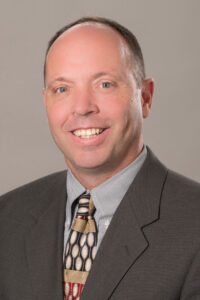 Sam Lotze
After graduating with a Bachelor's Degree in Marketing from the University of Kentucky in 1993, Sam had a career in Sales & Marketing for over 10 years before affiliating with Allstate Insurance in April of 2004. Starting off as a brand new agent, he grew his business to over 600 customers in only 6 years.
In 2010, Sam sold his Allstate office and acquired Independent Agents of Kentucky, an independent insurance broker that allows him to represent multiple insurance carriers instead of being tied to only one company.
Sam is currently the Kentucky Representative on the Personal Lines Task Force for Erie Insurance.  He has previously been selected for the Agent's Advisory Council for Safeco Insurance, the Board of Directors for the Middletown Chamber of Commerce, the Board of Directors at East Louisville Sports, and the Church Council at Middletown United Methodist Church. He has been married for over 25 years and has two children that are both active in sports.
---
Wayne Young
Wayne Young has been an agent since 1990 serving Kentucky and Southern Indiana. After graduating high school he attended Western Kentucky University majoring in business and from there he entered the United State Marine Corps, where he spent several years on active duty. Upon leaving military service he returned home to Louisville and eventually entered the Insurance field. He has completed the Life Underwriting Training Council (LUTC) and holds several other certifications in the insurance field. He is a long time member of Highview Baptist Church and has lived in Fern Creek for over 30 years. He has six grown children and is a grandfather to seven grandchildren. He also has several pets and works with a couple of local animal rescues.
---
Ed O'Rourke – 
Exclusive Agent
---
Rhonda Roberts
Rhonda has three children and three grandchildren. She has a passion for all things Fitness and loves the outdoors. Rhonda moved to Southern Indiana from Atlanta, GA in 2006. She started in insurance at that time and has been with IAK since 2013. She is a key member of our Customer Service Team.
---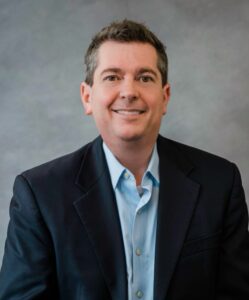 Phil Barber
Phil joined our agency in 2020 and currently serves as the Commercial Lines New Business Specialist. Prior to joining IAK, he worked for State Farm and Globe Life where he provided home, auto, health, life, farm and commercial insurance coverage. Licensed in KY, IN, TN, NC and SC, Phil is able to help in many different parts of the country.
Phil is a graduate of University of Louisville's engineering school and holds a Masters in Management from Rensselaer Polytechnic Institute. Prior to joining the insurance industry, Phil utilized his engineering and management background in operations including supply chain and logistics. He climbed the corporate ladder with various high level positions at Pratt & Whitney, Otis Elevator, and Terminix.
Phil splits his worship time with various members of his family, attending his home church of St Joseph in Bardstown, as well as St Frances in Loretto, KY, and Southeast Christian in Louisville. His hobbies include watching and playing basketball and tennis, time with family, and volunteering at the Lord's Kitchen in West Louisville.
---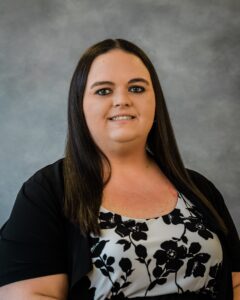 Wendy Campbell
Wendy is a lifelong Kentucky resident. After Graduating High School, Wendy moved to Louisville from Nelson County. She started her Insurance Career in Claims as a Licensed Adjuster with AIG. Her Primary focus was Consumer Insurance, Home Warranties and Pet Insurance. Before joining Independent Agents of Kentucky, Wendy made the transition to Commercial Insurance as an Account Manager. She has specialized in Professional Liability, Commercial Policies for Architects and Engineers, Small and Larger Commercial Accounts as well as Non-Profit Clinics.
Wendy is currently completing her Bachelors of Applied Management with Grand Canyon University. In 2021, Wendy obtained her CISR designation through The National Alliance of Insurance Education and Research. Wendy also has obtained the CLCS and TCSR designations.
Wendy and her husband live in Louisville. They have 3 chihuahua's, Charlie, Dobby and Thor.
---
Robin Olgine
Robin is our Personal Lines New Business Specialist. After moving from Owensboro to Louisville in 1984, Robin graduated from Sullivan University with an Accounting Degree.  She has now been in the insurance industry for over 30 years. She especially enjoys her time since she became an independent broker, because she gets to shop many different companies in order to find the best rates for her customers. Robin originally worked with Independent Agents of KY from 2011 to 2013 and was very happy to re-join our team in April of 2022. Her favorite part of working in insurance is helping her clients, many of who have turned into treasured friends.
Robin has been married to her husband Rick for 33 years.  They have 4 children and 4 grandchildren. She loves to spend her free time with her family and watching her grandchildren play sports. She also enjoys traveling and seeing new sights.
---
Sophia Crowe
Sophia started in the insurance industry in 1966 with Kentucky Inspection Bureau, located in downtown Louisville.  That company was acquired by Insurance Services Office (ISO) where she continued to work for many years.  After working for a handful of other agencies, Sophia joined Independent Agents of KY in 1990. Through the years, she has held various roles and titles while serving our customers in both Commercial Lines and Personal Lines.  Her current role is in accounting as the agency's Bookkeeper.
Sophia has been married to her husband Paul for over 50 years. They are members of Hunsinger Lane Baptist Church where they worship and serve in many different capacities. She has been a Member of Louisville Association of Insurance Women (LAIW) for many years and served on the Baptist Women's Ministry Board where she's held various offices. Sophia also does volunteer work for American Cancer Society, Reach to Recovery, Shively Area Ministry, and others. Paul and Sophia are big Kentucky Wildcat fans, enjoy traveling, and love spending time with their family and friends.
---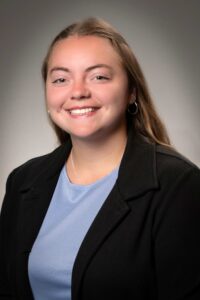 Macy Lotze
Macy is a college intern for our agency.  She currently helps us with Social Media, personal lines insurance proposals, and the implementation of our new Customer Retention Management system. Macy will be starting her senior year at Ohio University soon and will graduate in the Spring of 2024 with a double major in Business Marketing and Management. She also plans on obtaining her MBA from Ohio.
In addition to her studies, Macy plays on the Ohio University Field Hockey team. She is a Goalkeeper and has twice been awarded the Mid-American Conference (MAC) Defensive Player of the Week.
---
Stephen Corey
After 37 years in the Insurance industry, Steve Corey retired in 2020. He now has more time to spend with his three grown children and six grandchildren. Plus, he continues to be highly involved in his church. We miss Steve's expertise and sense of humor in the office, but wish him much joy and good health in his retirement!
---
---
Need an insurance quote? Get in touch!
Access quotes from Kentucky's most trusted insurance carriers. It's comparison shopping at the click of a mouse.