Aviation
We are a local agency with access to most national aviation insurance carriers. We can help you protect:
Aircraft – Fixed Wing & Helicopter
Personal
Corporate
Commercial
Aircraft Maintenance Facilities
Aircraft Wash & Detail
Airport Liability   
Private Airports
Public/Commercial Airports
Fixed Base Operations
Airport Property Coverage
Air Show Liability
Drones/UAVs
Hot Air Balloons
Specific Risks
Air Ambulance Operations
Air Show Liability (Including Grandstands)
Air Taxi (Charter) Operations
Aircraft Fleets
Aircraft News Reporting & Traffic Survey
Airport Premises Liability
Amphibious Aircraft
Antique & Experimental Aircraft
Aviation Fueling Operators (AV Gas and/or Jet Fuels)
Banner Towing
Cargo Legal Liability
Commuter Airlines
Crop Dusters
Excess Liability
Ferry Flights
Fixed Base Operations (FBOs)
Flight Schools (Rental & Instruction)
Flying Clubs
General Aviation
Gliders/Sailplanes
Hangarkeepers Legal Liability
Helicopter Slung Load Operators
Helicopters
Heliport Liability
Non-Ownership Liability
Pipe Line & Power Line Patrol Products
Liability and/or Completed
Operations
Repair & Service Operations
Transitioning Pilots in Complex Aircraft
Contact us for your Customized Aviation Insurance Proposal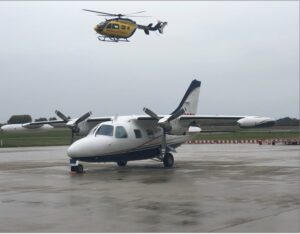 ---
Need an insurance quote? Get in touch!
Access quotes from Kentucky's most trusted insurance carriers. It's comparison shopping at the click of a mouse.